HD 1080
Nahschuss (2021) stream deutsch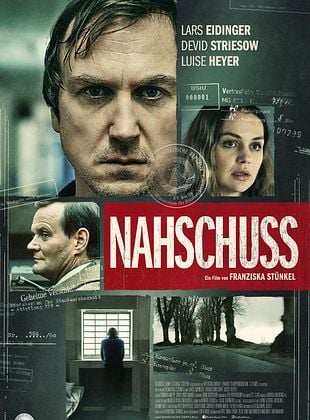 Also Known As

: Nahschuss

Year

: 2021

Runtime

: 115 min. / 01:55

Language

: Stream Deutsch | German Stream

Genre

: KinoX Stream / Filme 2021 / Biographie / Drama

Director

: Franziska Stünkel


Stars

: Lars Eidinger, Devid Striesow, Luise Heyer, Moritz Jahn, Florian Anderer, Paula Kalenberg

Kinostart

: 2021
Nahschuss (2021) deutsch stream german online anschauen KinoX:
In der DDR lässt es sich für den bekennenden Kommunisten Franz Walter gut leben. So kommt es für ihn wie gerufen, als er nach seiner Promotion an der Berliner Humboldt Universität ein Jobangebot beim Auslands-nachrichtendienst des Arbeiter- und Bauern-Staats erhält. Der Job bietet viele Vorzüge, also lässt er sich blenden und wird Teil des Geheim-dienstes. Gemeinsam mit seiner Freundin Corina genießt er fortan das angenehme Leben und findet in seinem Vorgesetzten Dirk sogar einen neuen Freund und Mentor. Wo es in seiner Tätigkeit anfangs nur um reine Informationsbeschaffung geht, verlangen die Aufträge nach und nach immer mehr von Franz und er ist gezwungen, zu Mitteln zu greifen, die er nicht mehr mit seinem Gewissen vereinbaren kann. Gerade als er sich auf dem Höhepunkt seiner Karriere befindet, kommen ihm moralische Zweifel an seiner Tätigkeit und er will aussteigen. Doch im Netz aus Unterdrückung, Erpressung und Befragung ist er Opfer und Täter zugleich und es gibt für ihn kein Entkommen. Historisches Drama auf wahren Begebenheiten über die letzte Vollstreckung des Todesurteils in der DDR.
The ambitious scientist Franz Walter doesn't hesitate when he is promised a professorship at the university. He immediately accepts, pledges absolute loyalty to the system and agrees to work for the GDR's foreign intelligence service until he can take up his new position. Together with his colleague Dirk, he is sent on foreign assignments to West Germany. Franz soon has to use blackmail to get innocent people to talk. But his superiors go even further: GDR refugees and their relatives are targeted to be psychologically destroyed, forged letters, medical diagnoses, surveillance and wiretapping are on the agenda. However, this is more than Franz can bear: he feels powerless and increasingly isolates himself. When he then decides to steal secret documents for a later defection to the West, this results in an unfortunate chain reaction leading to his arrest and ultimately to his execution..
Empfohlene Einträge für Nahschuss (2021) online
Kommentare zu Nahschuss (2021)(0)